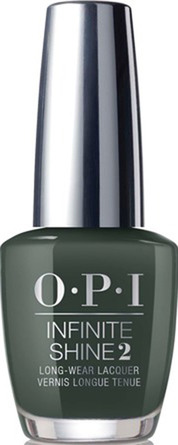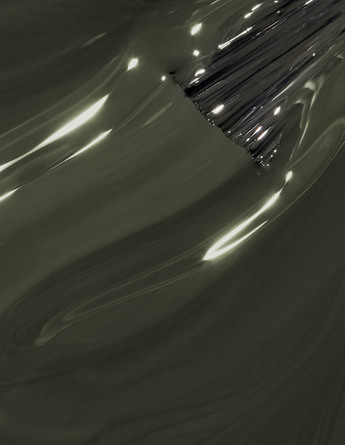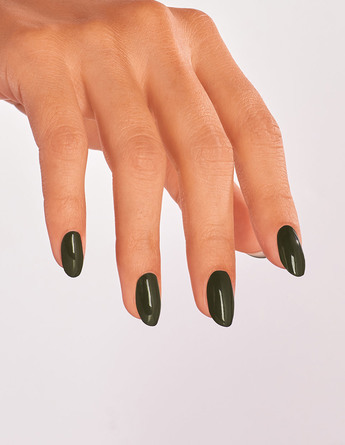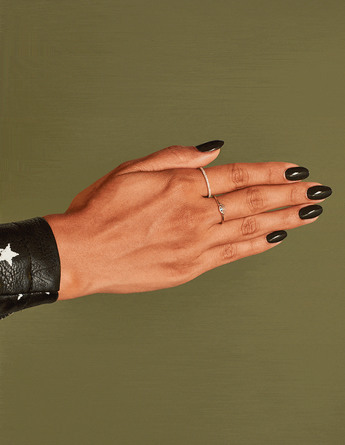 Findes også i disse varianter
Thing's I've Seen in Aber-Green
OPI
Infinite Shine Neglelak
Thing's I've Seen in Aber-Green
Kun 9 dage tilbage - Se hele tilbuddet
Få på lager - Afsendes inden for 1-2 hverdage
Få på lager - Afsendes inden for 1-2 hverdage
På lager i 106 butikker.
for at se status i din Matas
Optjen 15 point hos Club Matas
Findes også i disse varianter
Thing's I've Seen in Aber-Green
"Things I've Seen In Aber-green" har en dyb mosgrøn efteråsfarve med en gel-lignende shine finish, og er en del af Infinite Shine serien. Infinite Shine er en unik farvemættet og holdbar lak med et ""easy to use"" laksystem, der efterlader neglen med en højglans og spejlblank overflade. Her bruges ingen LED-lys og lakken fjernes, som var det en almindelig neglelak. Ved brug af 3-trins systemet sikres der glans, farve og gloss. Første trin er Primer "base coat" som forhindrer misfarvning I neglen og som har en unik hæftningseffekt. Herefter påføres den ønskede neglelak og til slut påføres Gloss "top coat" som skaber en Non-stop shine effekt.
Sikre glans, farve og gloss med infinite Shine – for gel-lignende shine finish
Det langtidsholdbare valg
Påføres og fjernes som normal neglelak
Anvendelse:
Gør dine naturlige negle klar til langtidsholdbar lak for at sikre at lakken klæber sig til din negl.
Påfør et lag Infinite Shine Primer. Dette gøres for at forhindre misfarvning i neglen og for at selve neglelakken klæber bedre til neglen.
Ryst den ønskede neglelak før du påfører den på neglen, for at blande pigment korrekt. Dette afhjælper stribethed.
Påfør to tynde lag Infinite Shine på hver negl. Påfør lidt ekstra for enden af neglen, for at forhindre at neglen senere knækker.
Påfør til slut et lag Infinite Shine Gloss. Denne fungerer som en top coat, og sikrer endnu længere holdbar og en masse shine.
Fri fragt til Matas butik: Ved køb for min. 99 kr.
Fri fragt på alle leveringsformer: Ved køb for min. 399 kr.
Vi tilbyder følgende leveringsformer:
Levering til Matas butik
BURD Delivery - Aftenlevering til privatadresse
DAO - Levering til privatadresse
GLS - Levering til pakkeshop, privatadresse eller arbejdsplads
PostNord - Levering til privatadresse eller pakkeboks/postbutik
Instabox - Express-levering til pakkeshop
Du har 30 dages fortrydelsesret, når du handler hos os.
Du kan returnere dit produkt op til senest 14 dage efter du har meddelt os, at du ønsker at fortryde dit køb.
Har du brug for hjælp?
Få produktanbefalinger og rådgivning fra en materialist i butikken.
Kundernes vurdering
4,3 ud af 5
3 anmeldelser
Sorter efter:
Høj til lav
Rikke Ea, 54 år fra Havdrup
Lækker neglelak
Flot og lækker neglelak
Rikke Ea anbefaler dette produkt
hanne mo, 46 år fra Holbæk
Super flot farve
Jeg har længe ledt efter en grøn negle lak, og synes at opi er en god negle lak. Jeg bruger den til hverdag og fest
hanne mo anbefaler dette produkt
Charlotte, 31 år fra Hanstholm
Farven er misvisende
Syntes desværre ikke at farven er lige så fin som den vises. Desværre, øv!
Charlotte
31 år
Hanstholm
Hjemmelevering

Afsendelse 1-2 hverdage

Byt i 270 butikker

Mere end 1000 brands

Byt i 30 dage