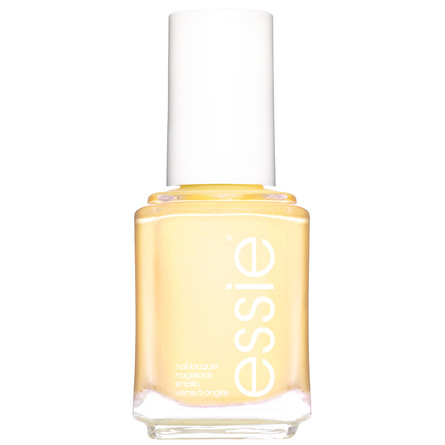 Findes også i disse varianter
essie
Neglelak
648 Summer Soul Stice
På lager - Afsendes inden for 1-2 hverdage
På lager - Afsendes inden for 1-2 hverdage
På lager i 213 butikker.
for at se status i din Matas
Optjen 10 point hos Club Matas
Findes også i disse varianter
essies Midsummer-kollektion leder tankerne hen på svenskernes største og mest traditionsrige højtid.

Tag din blomsterkrans på og nyd de lange lyse dage og nætter, mens du danser om majstangen med essie.

Farverne i kollektionen indeholder de perfekte farver til dit midsommerlook: en flot pastelgul nuance (summer soul-stice), en romantisk perlemors lyserød (cheers up), en skinnende hvid med glimmer (sip sip horray), en festlig rød med glimmer (let's party), en sprudlende blommefarve (flowerista) og en koral pink (stones n' roses).
Fri fragt til Matas butik: Ved køb for min. 99 kr.
Fri fragt på alle leveringsformer: Ved køb for min. 399 kr.
Vi tilbyder følgende leveringsformer:
Levering til Matas butik
BURD Delivery - Aftenlevering til privatadresse
DAO - Levering til privatadresse
GLS - Levering til pakkeshop, privatadresse eller arbejdsplads
PostNord - Levering til privatadresse eller pakkeboks/postbutik
Instabox - Express-levering til pakkeshop
Du har 30 dages fortrydelsesret, når du handler hos os.
Du kan returnere dit produkt op til senest 14 dage efter du har meddelt os, at du ønsker at fortryde dit køb.
Har du brug for hjælp?
Få produktanbefalinger og rådgivning fra en materialist i butikken.
Kundernes vurdering
3,9 ud af 5
50 anmeldelser
Sorter efter:
Høj til lav
Hanne, 62 år fra Hadsten
Negle lak
Denne lækre gule farve kan bruges både alene , men bestemt også sammen med andre farver.
Hanne anbefaler dette produkt
Birgitte Lund, 55 år fra Jelling
Essie neglelak
Super dejlig neglelak Essie lakker går man ikke forkert af har selv mange ved brug af undet og overlap eller alt i en lak super holdbar 😋😋😋
Birgitte Lund
55 år
Jelling
Birgitte Lund anbefaler dette produkt
Jeanette, 28 år fra Sønderborg
Simpelthen den flotteste Essie farve til dato
Jeg fik endelig fat i denne fine gule farve, efter at have ledt forgæves i flere butikker. Den var ganske enkelt revet væk - og forståeligt nok. Det er den fineste gule sommerfarve til dato. To lag og en top coat. Så er den perfekt!
Jeanette
28 år
Sønderborg
Jeanette anbefaler dette produkt
Tine, 54 år fra Silkeborg
Den perfekte sommer glød
Fin frisk sommer farve som bliver rost og bemærket. Nem at lægge på som på.
Tine anbefaler dette produkt
Hjemmelevering

Afsendelse 1-2 hverdage

Byt i 270 butikker

Mere end 1000 brands

Byt i 30 dage